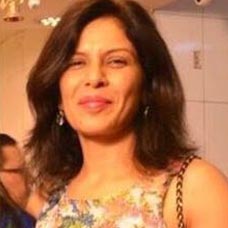 Ms. Ritu is a Nutrition and Lifestyle specialist with professional training in Nutrition and Home Science from Delhi University, Lady Irwin College. She has an extensive experience spanning over 24 years in the Healthcare and Wellness sector. She has worked in well-known educational and health-care service institutions such as Johnson & Johnson Medical. Has been instrumental in aligning the centres as per the quality standards laid down by NABH while working with VLCC.
She has vast experience in fields like Sector Skill, Healthcare professional education, Patient education, Market development activities, Training, Content development, Quality assurance and Accreditations while working on leadership roles for some of the reputed organizations across India.
Her passion for health care and wellness brings her to the REPS India team.