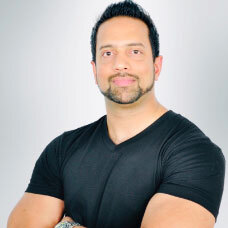 AMJAD KHAN
Founder & Director, REPS India
Chair, Global Membership Development, ICREPs
Amjad studied Fitness and Nutrition from one of the most reputed institutions in the USA and passed out as one of the Toppers of the institution by scoring an average of 94%. Apart from that, he also pursued some of the most reputed certifications in the International fitness Industry from the U.S.A and U.A.E.
He started his official career as a Fitness professional by helping members in the gym as a gym instructor and went on to becoming an entrepreneur of multiple fitness businesses. Amjad is definitely a success story which will inspire a lot of aspiring fitness professionals.
With More than a decade of experience in the Fitness Industry, Amjad is considered one of the most successful Personal trainers in the Fitness Industry. In an approximate 6 years span of working with Fitness First Middle East, Amjad was awarded " Personal Trainer Of The Year" 5 years in a row.
He was also selected as One of the Top 7 Personal Trainers in the U.A.E by getting nominated in ' Personal Trainer Of the Year' category by Fit Awards UAE . Fit Awards UAE is the most prestigious Awards which recognizes the achievements in the Fitness Industry of the U.A.E.
Amjad's words " I feel that the Indian Fitness Professionals and the International Fitness industry has immense potential. As the Founder of REPS India, my most important goal and my biggest challenge are to organize a smooth International portability of Indian fitness professionals through REPS India which can only be achieved by acquiring a quality fitness education which is aligned with International Standards. My dream is to get the Indian Fitness Industry the International Recognition which I feel it truly deserves. "
Amjad is also well connected in the international fitness industry, and it will be a benefit for the REPS India register.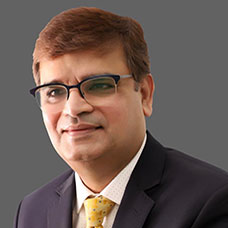 Sameet is a Corporate Legal professional and a fellow Company Secretary with overall three decades of experience in corporate legal / compliance and regulatory fields and is presently associated as Jt. VP (Corporate Legal) and Company Secretary with a leading Business conglomerate at New Delhi,
Sameet's expertise include matters related to regulatory & corporate legal matters, contract Management, legal documentation, Corporate compliances under various Corporate Laws, SEBI regulations, RBI and FEMA matters. He has also handled many corporate restructuring, investigations, brand protection issues and Cyber-Crime matters.
Sameet is a regular speaker / Panelist on various seminars / conferences and has recently been awarded as one of the Most Influential Corporate Counsel and Company Secretary by ACoS. The Team led by Sameet in his present assignment also won the best Compliance team of the year and Sameet has also been featured in the compendium of India's leading lawyers released by ICCA.
Sameet's previous assignments include Group Company Secretary of Schneider Electric India, Associate Director-Legal and Company Secretary of KPMG India, Head Legal and Company Secretary of Hill & Associates, Head Legal and Company Secretary of Mayar India Limited and few more.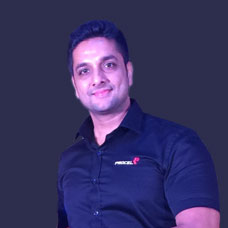 SAMIT GUPTA
Founder/CEO of the Neucorp® Group
An engineer by education and a nutrition expert by obsession, Samit's Journey in the Indian fitness industry has been nothing short of spectacular.
He's led an intensely competitive industry for over 2 decades going on to win the Euromonitor leadership award for his company NEULIFE® for 6 straight years from 2010-2016. He's fought difficult regulations at all levels in a highly volatile industry and still come out on top with an unblemished record of integrity and quality.
For over 2 decades, Samit has been one of the most recognizable faces on the Indian sports nutrition scene. Not only did he pioneer the concept of sports nutrition in India since the young age of 23, he's consistently been recognized as a thought leader and master strategist when it comes to building brands within the nutrition space.