Continuing Professional Development (CPD)
What is CPD?
Continuing Professional Development (CPD) builds on the fundamentals of a member's existing REPS India accredited qualification which has enabled them to join the register.
Endorsed CPD by PD: Approval is a great way for health and fitness professionals to develop their career. All endorsed training has been robustly quality assured to ensure a great learner experience, that is safe and effective. By undertaking endorsed CPD, it also demonstrates to others that you are continuing to learn and develop throughout your career, keeping your skills and knowledge up to date and ensuring you are able to work safely and effectively.
CPD Requirement
As a REPS member, you have to achieve 20 CPD points over the period of two years to renew your REPS Yearly membership. If more than 20 CPD points have been achieved in two years, 5 points can be carried forward into the next membership renewal period.
Certification and renewal
By choosing training that has been endorsed by PD:Approval you have the peace of mind that it has been independently checked to ensure it is fit for purpose, and will be provided with a certificate bearing the REPS India and PD:Approval logos. Also in the unlikely event that you are unhappy with the training you receive, PD:Approval will do their best to help you resolve any issues. When renewing you will be required to upload your certificates on the REPS India website for us to verify, however if you cannot show that you have achieved 10 points you will be unable to renew your membership.
Continuing Professional Development (CPD)
Foundation Courses
CPD courses which are recognised by REPS India have been endorsed by an international awarding body to ensure quality and standards. Click here to see a list of approved CPD training providers and the CPD courses they offer.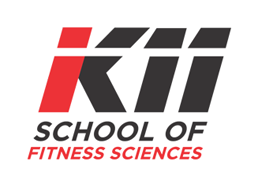 K11 School of Fitness Sciences
Back Health
TRX Suspension Training
Social Media Marketing for Fitness Professionals
Gym Management Essentials: Accounts, Finance & Taxation