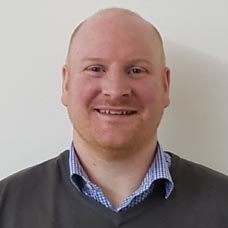 Ben Gittus
TECHNICAL ADVISOR
Ben holds a Bachelor's Degree in Sport and Exercise Science and Master's degree in Sports Development and has been involved in sport and fitness education and registers for many years.
Ben has worked in the UK supporting REPS UK and has regularly attended meetings of the International Confederation of Registers of Exercise Professionals (ICREPs) where he also supported the development of the ICREPs Global Standards which will be implemented by REPS India. He now works for the European Observatoire of Sport and Employment (EOSE) supporting workforce and skills development across the sport and physical activity sector – through projects in Europe and internationally.
Ben will provide advice and support to the REPS India team on matters of registration systems, standards, initial education and continuing professional development. Ben will draw on his experience of other registers in the fitness industry, especially REPS UAE where Ben holds a role as Technical Director.